台南市西港區慶安里中州50-12號 TEL:886-6-7961603 FAX:886-6-7961606 E-mail:twei895@ms15.hinet.ne
NO.50-12, Zhongzhou, Qing'an Vil. Xigang Dist., Tainan City, 72351 Taiwan (R.O.C) http://www.tzungwei.com.tw

---


Horizontal Forced Die-face Cutting Type Recycling Pelletizer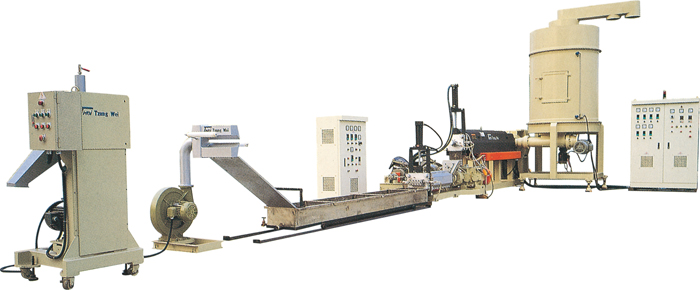 Two Stages Horizontal Forced Type Recycling Pelletizer
Co-Rotating Twin Screw Extruders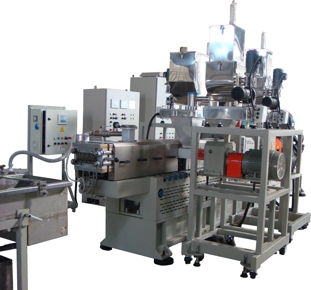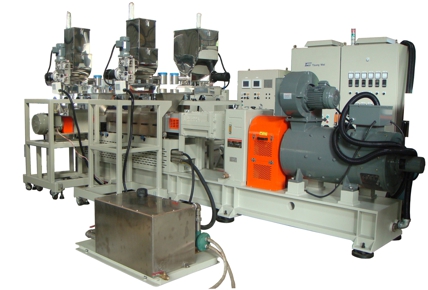 Gear reducer equipped with high torque and high loading design that can running very smooth and without any noise.
Extruder barrel and screw both are special design with treatment so that can provide a very stable output and long service life.
Recycling lines are designed with double venting and filtration that will make the recycle material reach the level of virgin and suitable for most kind of materials.
Machine operation and control are very stable.
Capacity design can meet customer needs and if necessary we will adopt additional equipment according the recycled material.


PS、PP、PE、ABS、POM、PA、PMMA、PBT、PET.......